Local, Family-Owned Business
Southern Brush is a local, family-owned company specializing in forestry mulching, tree removal, and construction. Operated by a dedicated husband-wife team, James and Tia Russell work together to ensure your project is completed on both a personalized and professional level. James brings with him over a decade of experience in the construction industry, along with a life-long excitement for agriculture and outdoor adventures. Inspired by the breathtaking views of the Blue Ridge mountains and the natural beauty surrounding, Southern Brush is proud to service a wide range of the North Georgia area.
Aside from their business – they love spending time with their family on the farm – making countless memories with their daughter, Brynlee, and son, Waylon. They also enjoy gardening and taking care of all their animals.
Their hope is to use Southern Brush as a vehicle to transform outdoor space for others as they have their own. Reimagining your property could be just the change you need to provide a lifetime of special moments and family fun for your loved ones.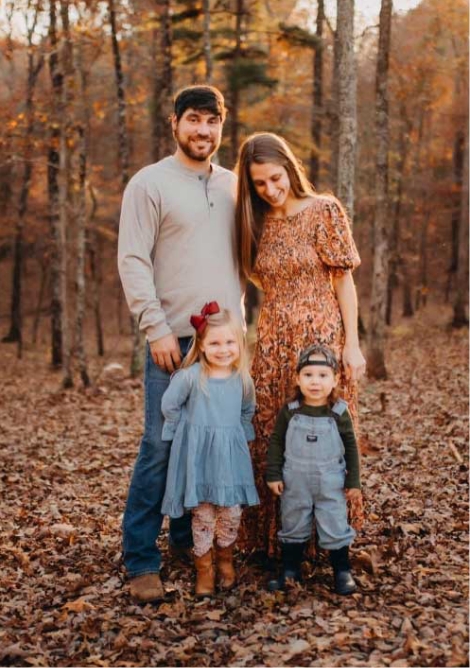 My passion for the great outdoors, combined with 10 years of construction experience and building customer relationships, is what spurred my wife and I to form a family business that has the potential to be passed down through generations to come.