From roofing and gutter solutions that safeguard your investment to precise painting that adds a vibrant touch, we specialize in enhancing the aesthetics and functionality of your space. Our expertise extends to crafting mobile homes and tiny homes, offering efficient and cozy living solutions. With a keen eye for detail, we also excel in renovations that breathe new life into existing structures, turning visions into reality with every project we undertake.
*Note: For a more efficient and accurate quoting process, we recommend having your property lines marked, along with advisement of any sprinklers and/or septic tanks, before our consultation.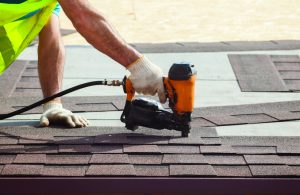 Roofing
We take roofing to new heights. With a team of skilled professionals and a commitment to quality, we excel in delivering top-notch roofing solutions that stand the test of time. Whether it's residential or commercial, our expertise in roofing encompasses a wide range of materials and styles, ensuring that every project is tailored to our clients' unique needs and preferences. From inspections and repairs to complete installations, we prioritize safety, durability, and aesthetics in all our roofing endeavors. Trust us to protect what matters most to you, from the top down.
Gutters
When it comes to safeguarding your property against water damage, our construction company knows the vital role gutters play. We specialize in designing and installing efficient gutter systems that effectively channel rainwater away from your structure. Our team ensures that every gutter project is meticulously executed, from selecting the right materials to expertly crafting the system that suits your property's unique requirements. With our dedication to durability and functionality, you can rely on our gutter solutions to preserve the integrity of your building and maintain its curb appeal for years to come. Choose us for top-notch gutter services that protect your investment, rain or shine.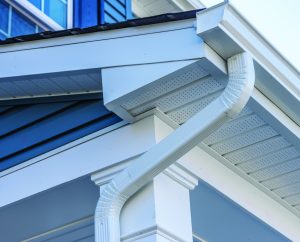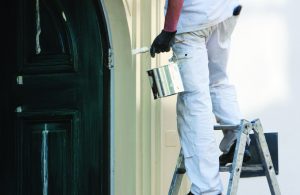 painting
Elevate your space with the transformative power of our painting services at our construction company. Our skilled painters bring a blend of creativity and precision to every project. We understand that the right paint job can redefine an environment, and we take pride in offering a wide spectrum of colors, textures, and finishes to match your vision. From meticulous surface preparation to the final brushstroke, our attention to detail ensures a flawless and long-lasting finish that enhances the beauty and durability of your property. With our painting expertise, we don't just change the color; we enhance your space's atmosphere and functionality, leaving you with a masterpiece that speaks volumes.
MObile homes/tiny homes
we specialize in the art of mobile home and tiny home installation. Our experienced team understands the unique requirements of these compact living spaces and is dedicated to delivering expert solutions. Whether it's setting up a mobile home for comfortable living or creating a cozy haven within a tiny home, we prioritize safety, efficiency, and innovation. From foundation work to utility connections, our comprehensive services ensure that every aspect of your mobile or tiny home is seamlessly integrated. Trust us to turn your compact living dream into a reality, delivering quality and craftsmanship that exceeds your expectations. Your comfort and convenience are our top priorities in every installation project.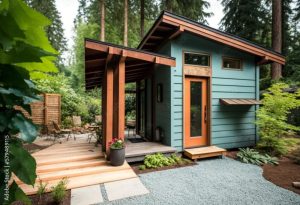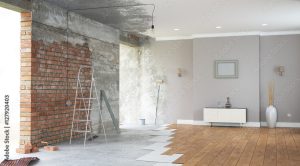 Renovation
We specialize in the art of home renovation. We understand that a well-executed renovation can breathe new life into a space, enhancing its functionality and aesthetic appeal. With a team of skilled craftsmen and a passion for transformation, we take pride in reviving outdated interiors and revitalizing the beauty of homes. From kitchen and bathroom remodels to entire house makeovers, our commitment to quality craftsmanship and attention to detail ensures that your renovation project is a seamless and rewarding experience. Trust us to bring your vision to life, turning your house into the home you've always dreamed of. Your satisfaction is our ultimate goal in every renovation endeavor.
HEAR WHAT OUR CLIENTS ARE SAYING…
"Highly recommend Southern Brush! They cleared 4 acres of underbrush on a 20AC parcel I had for sale making it so much easier for buyers to walk the property & see the topography. This property had been for sale for over a year. After posting new pictures online, viewings increased tenfold and it went under contract within a month!"
"I called southern brush after a disaster in my yard. They came out on a Saturday (2 days after calling) and regraded my portion of the yard that was messed up. The owner even told me what I needed to do after the yard was graded to get grass to grow even in the middle of summer. Now we have a nice flat place for the kids to play and the grass started coming in before a week was even up. They were knowledgeable and experienced and knew exactly what needed to be done to get my yard back to where it needs to be. I definitely plan to have southern brush come back and make more additions to my yard. 100% would recommend them to anyone I know."
"James and team, helped grade, install sod and pinestraw as well as create a 26×26 Playset area for our daughters. The team was super thoughtful about the work, and always acted with professionalism and committed to doing the job to the best of their ability. Took essentially, a sloped wooded area and turned it into a kids paradise. Highly recommend them to anyone needing any general work done; or custom!"
"Definitely recommend these awesome gentlemen super Polite fast hard workers Great job could not be more pleased with the time they spent they are well worth their price you will not be do it will not be dissatisfied."
"James and his team did an amazing job clearing a lot of trees and shrubs while mulching at the same time! No debris left to get rid of was a huge bonus. Before we had no view of our large back or stream, and now we have the view and more area to utilize! Awesome work and I highly recommend!"