Southern Brush offers forestry mulching, tree and debris removal, site clean up and restoration, and sod and hardscape installation. Projects could be either larger or smaller in scale, for both residential and commercial properties. Inquire about any of our services, and a member of our team will be onsite within 24 hours to offer a free evaluation of your land.
*Note: For a more efficient and accurate quoting process, we recommend having your property lines marked, along with advisement of any sprinklers and/or septic tanks, before our consultation.
Forestry Mulching
This provides great benefit to your land. Not only is it more affordable, it is less abrasive than traditional land clearing. Our equipment will grind the material back into the earth providing nutrients back to the soil and helps with erosion control. It is a more controlled method of select cutting and a great way to eliminate unwanted underbrush so your healthy trees can flourish. It is also a great way to regain control of your overgrown property for more usable space.
Grading
At Southern Brush, we excel in the art of grading, which involves shaping and leveling the terrain to precise specifications. Our skilled team uses heavy machinery and advanced techniques to prepare the ground for a variety of purposes, including building foundations, road construction, landscaping, and drainage solutions. Whether it's creating a stable base for a new structure or ensuring proper water runoff, our commitment to precision and efficiency is unwavering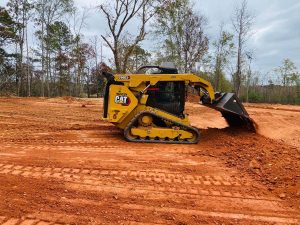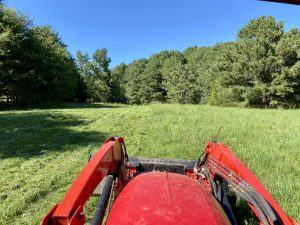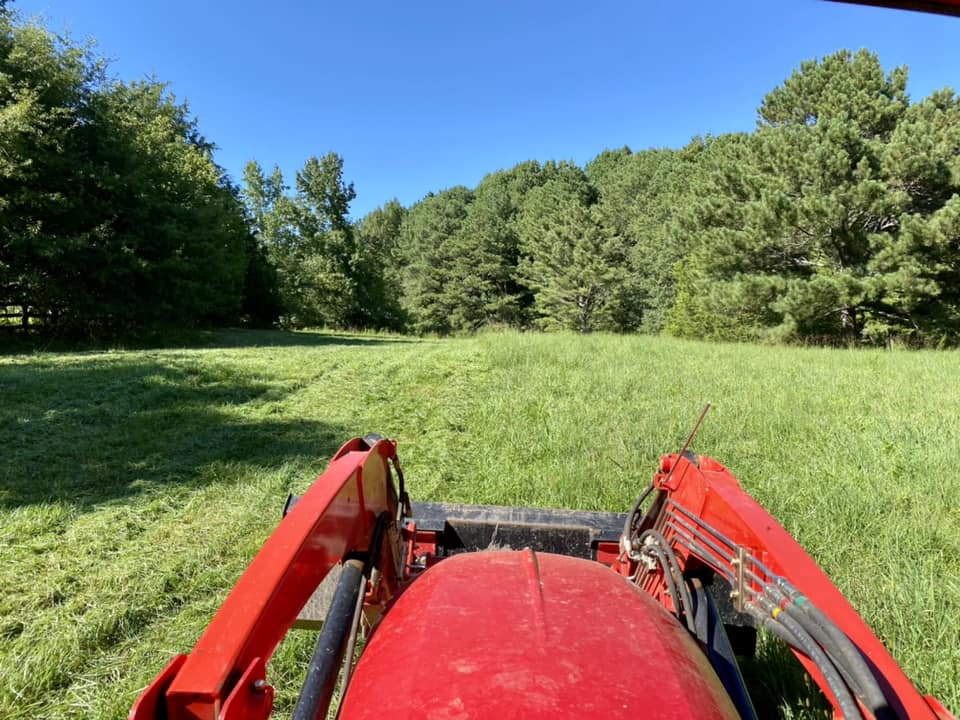 Bush Hog
In the world of construction and landworks, a "bush hog" is an indispensable tool designed to conquer nature's toughest challenges. This rugged and versatile machine, also known as a rotary cutter or brush mower, is at the forefront of our land-clearing arsenal. Equipped with a heavy-duty, spinning blade, our bush hog can effortlessly cut through dense vegetation, tall grass, shrubs, and small trees, turning untamed terrain into a manageable canvas. Whether it's preparing construction sites, reclaiming overgrown lots, creating firebreaks, or maintaining vast acreages, our experienced operators and reliable bush hog equipment ensure efficient and precise land clearing. At our construction and landworks company, the bush hog is more than a tool; it's the key to transforming wild landscapes into spaces ready for development, landscaping, or any land management endeavor.
Sod installation
Whether it's for residential lawns, commercial properties, or public spaces, our sod installation service guarantees an immediate, visually pleasing transformation. Say goodbye to the waiting and uncertainty of seeding, and hello to a lush, green landscape that enhances the beauty and functionality of your outdoor environment. Trust our Souther Brush to provide you with top-notch sod installation services that redefine your space's aesthetic appeal and usability.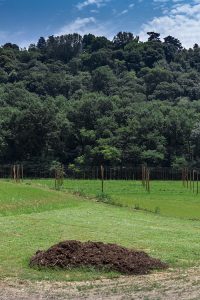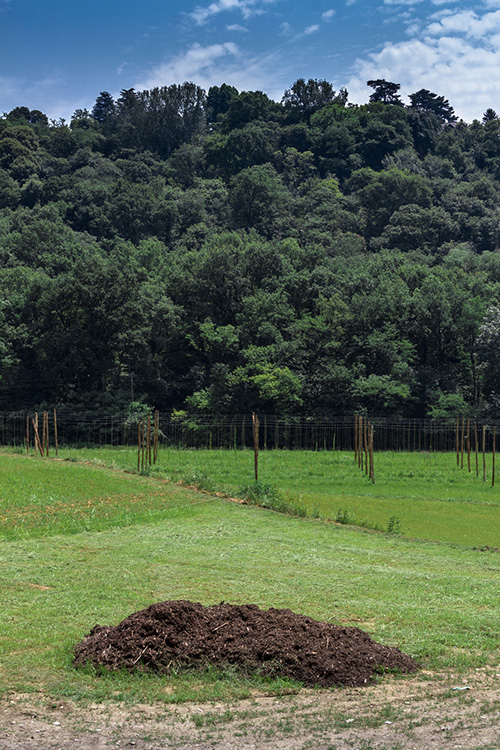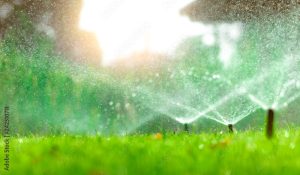 irrigation
We custom design and install irrigation systems tailored to your specific needs, whether it's a residential garden, a commercial property, or an agricultural field. Our systems are equipped with cutting-edge technology, including programmable controllers, smart sensors, and efficient sprinklers, to provide the right amount of water at the right time, minimizing water waste and promoting healthy plant growth.
Hardscape Installation
Whether it's crafting a welcoming patio for outdoor gatherings, constructing an elegant retaining wall to manage elevation changes, or installing a functional walkway that complements your landscape, our hardscapes installation service ensures meticulous planning, precise execution, and long-lasting results.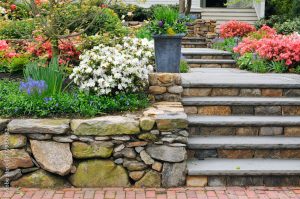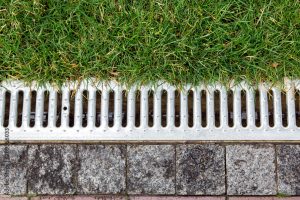 Drainage/culvert install
Our expert team specializes in designing and installing drainage systems and culverts that efficiently redirect water flow, preventing water buildup and erosion damage. We assess the unique topography and drainage needs of your site and then tailor our solutions accordingly.
HEAR WHAT OUR CLIENTS ARE SAYING…
"I called southern brush after a disaster in my yard. They came out on a Saturday (2 days after calling) and regraded my portion of the yard that was messed up. The owner even told me what I needed to do after the yard was graded to get grass to grow even in the middle of summer. Now we have a nice flat place for the kids to play and the grass started coming in before a week was even up. They were knowledgeable and experienced and knew exactly what needed to be done to get my yard back to where it needs to be. I definitely plan to have southern brush come back and make more additions to my yard. 100% would recommend them to anyone I know."
"Definitely recommend these awesome gentlemen super Polite fast hard workers Great job could not be more pleased with the time they spent they are well worth their price you will not be do it will not be dissatisfied."
"Highly recommend Southern Brush! They cleared 4 acres of underbrush on a 20AC parcel I had for sale making it so much easier for buyers to walk the property & see the topography. This property had been for sale for over a year. After posting new pictures online, viewings increased tenfold and it went under contract within a month!"
"James and team, helped grade, install sod and pinestraw as well as create a 26×26 Playset area for our daughters. The team was super thoughtful about the work, and always acted with professionalism and committed to doing the job to the best of their ability. Took essentially, a sloped wooded area and turned it into a kids paradise. Highly recommend them to anyone needing any general work done; or custom!"
"James and his team did an amazing job clearing a lot of trees and shrubs while mulching at the same time! No debris left to get rid of was a huge bonus. Before we had no view of our large back or stream, and now we have the view and more area to utilize! Awesome work and I highly recommend!"