Southern Brush offers a full range of lawn care services for large acreage. Whether you need your land cleared or if you're looking for a finely manicured look for your entire yard, we can take care of it for you.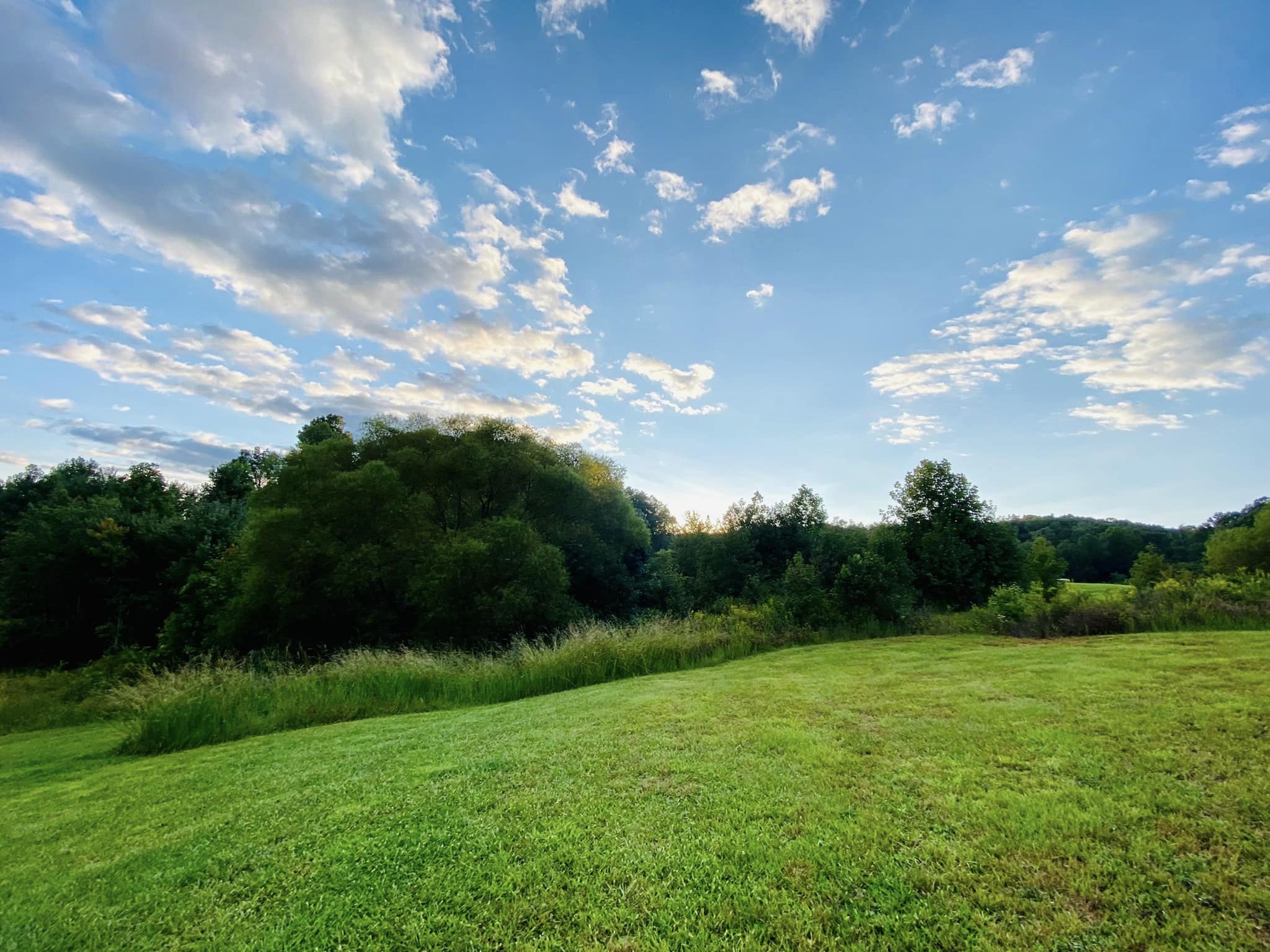 Lawn Care for Large Acreage
The very first step for any project always involves us surveying your property and connecting with you to determine your vision for the space. We are focused on customer service and quality, so we won't quote prices until we see the space and understand what the job will entail. This way, you are a full partner in the design and cost – with no hidden expenses later after a slick online quote.
Once we understand the scope of the project, we come in with our equipment and clear all the undergrowth. This includes anything about 6 inches and below in diameter. Doing so will open up the forest space, so if you wanted to go in and do an additional select cut, you could, without having to just bulldoze through the space.
We move through the space in phases. After the first phase of thicket clearing, we can go back through at a taller height, such as 8 to 10 inches in diameter (thicket trees and stumps). At that point, we start doing select cuts to really design the landscape to meet your needs and vision.
If you want to create broader space and remove established trees, we also offer land clearing – check out our additional services below. However, our methods are much more environmentally friendly than traditional methods, and our results are more natural and custom.
Finished Mowing Versus Bush Hogging
So what's the difference between finished mowing and bush hogging? Finished mowing is when we mow your entire yard, including the trimming of all edges, to a neat height of about 3 inches. This is a great option if you have a smaller property (2 acres) or if you need regular maintenance for a large property and want that manicured, high-end finish.
Bush hogging is when we clear larger areas of brush and overgrowth. Typically, we take brush and saplings down from chest height to a more manageable height of about 6 or 8 inches. With bush hogging, we leave the hay where it's cut. This gives an attractive but rougher finish and is great for large lots with animals.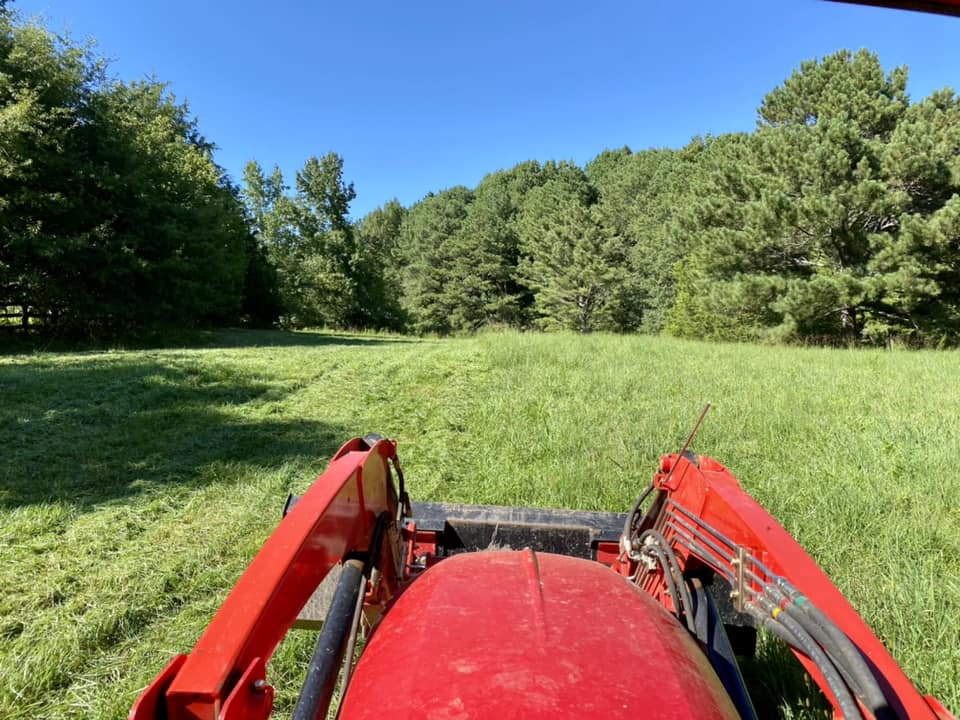 Other Landscaping Services
In addition to mowing and bush hogging, we also offer a variety of other landscaping services. From clearing land to give you more usable space to select cutting and designing your yard, we can do it all. We can plant trees, shrubs, and flowers. We can also build retaining walls, install irrigation systems, and much more. If you have a vision for your property, we can help make it a reality.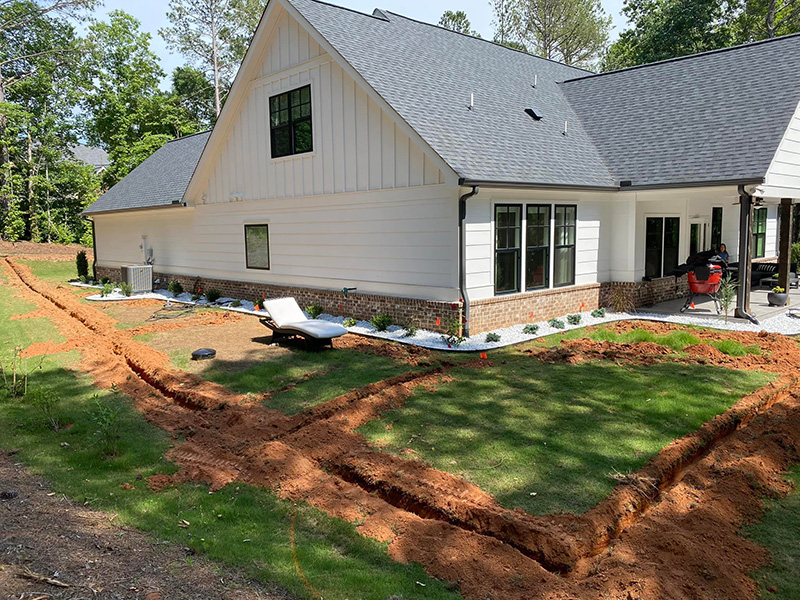 FAQS
Is a finish mower the same as a bush hog?
No, a finish mower is different than a bush hog. A finish mower is used to mow your lawn to a much shorter, neater height than a bush hog. A bush hog is used to clear larger areas of brush and overgrowth, which could be several feet high. A bush hog mower leaves a rougher finish, about 6 inches high. 
What are the benefits of finished mowing?
There are many benefits to having your lawn finish mowed. Finish mowers provide a clean, even cut that is perfect for residential properties, especially those with several acres. They are also perfect for commercial spaces like parks, where vast green spaces need to be neat and manicured for optimal public use. 
Can you finish mow with a bush hog?
No, you cannot finish mow with a bush hog. Bush hogs are designed for clearing larger areas of brush and overgrowth. They are not meant to provide a clean, even cut. Depending on the current condition of your property, we may need to bush more before we can come back and provide that closer shave with a finish mower. 
What is the difference between a finish mower and a grooming mower?
A grooming mower is simply a type of finish mower. Finish mowers are used to mow your entire yard, including the trimming of all edges. Grooming mowers are specifically designed to provide a clean, even cut. They are often used in golf courses and other commercial applications. Whatever finish you are looking for, our team has the equipment and expertise to get the job done. 
Do you provide regular lawn mowing service?
Yes, we provide ongoing maintenance for your lawn care needs. We provide regular maintenance for both residential and commercial properties.
Why Southern Brush?
Are you looking for a dependable company to take care of your large acreage? Look no further than Southern Brush. We offer finished mowing, bush hogging, and other landscaping services to meet your needs. Our experienced and reliable team is committed to providing quality service at an affordable price.
We are a family-owned business with over a decade of experience in construction and landscaping. We are dedicated to providing quality service at a fair price. And we're always happy to answer any questions you may have about our services. So if you're looking for a lawn care company you can trust, give us a call. We would be happy to serve you.